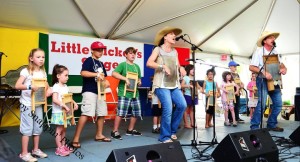 Workshops & Educational Outreach Programs
"Buffalo" Barfield presents interactive concerts featuring Old Time Appalachian & Jug Band instruments like the washboard, spoons, kazoo, jug, and the washtub bass!
Gregg "Buffalo" Barfield is a fine example of the Folk Process in action.  He is a lively, living link to our historical past!  By engaging young and old, he reconnects us with our heritage through song & dance, music & laughter!
A self taught singer, songwriter, and multi-instrumentalist, his enthusiasm for Traditional American Music & old time "found" instruments is surpassed only by his desire to entertain, involve, and share these traditions with everyone he meets. He's joined on stage by his wife, vocalist and rub board player, Michele Barfield to present Buffalo Barfield's "Washboard Workshop & Jug Band Jam!"
They have worked  for over 20 years as nationally touring performing artists presenting concerts, workshops, AIE outreach programs and residencies. Traveling throughout the US they perform more than 200 shows a year, and have been a regular featured artists at the nationally acclaimed "Merlefest" Music Festival on the "Little Pickers" stage for more than 7 years.
Buffalo uses both the National, and South Carolina Educational Standards as a format for his residency. Programs can be tailored to create a residency program to meet your goals.
Audiences will learn the instruments folk history, and have the opportunity to take part in a hands on demonstration of the instruments during the "Jug Band Jam!" Shows are designed to inspire participants to search for their own creative spirit while developing an appreciation for Traditional American Music.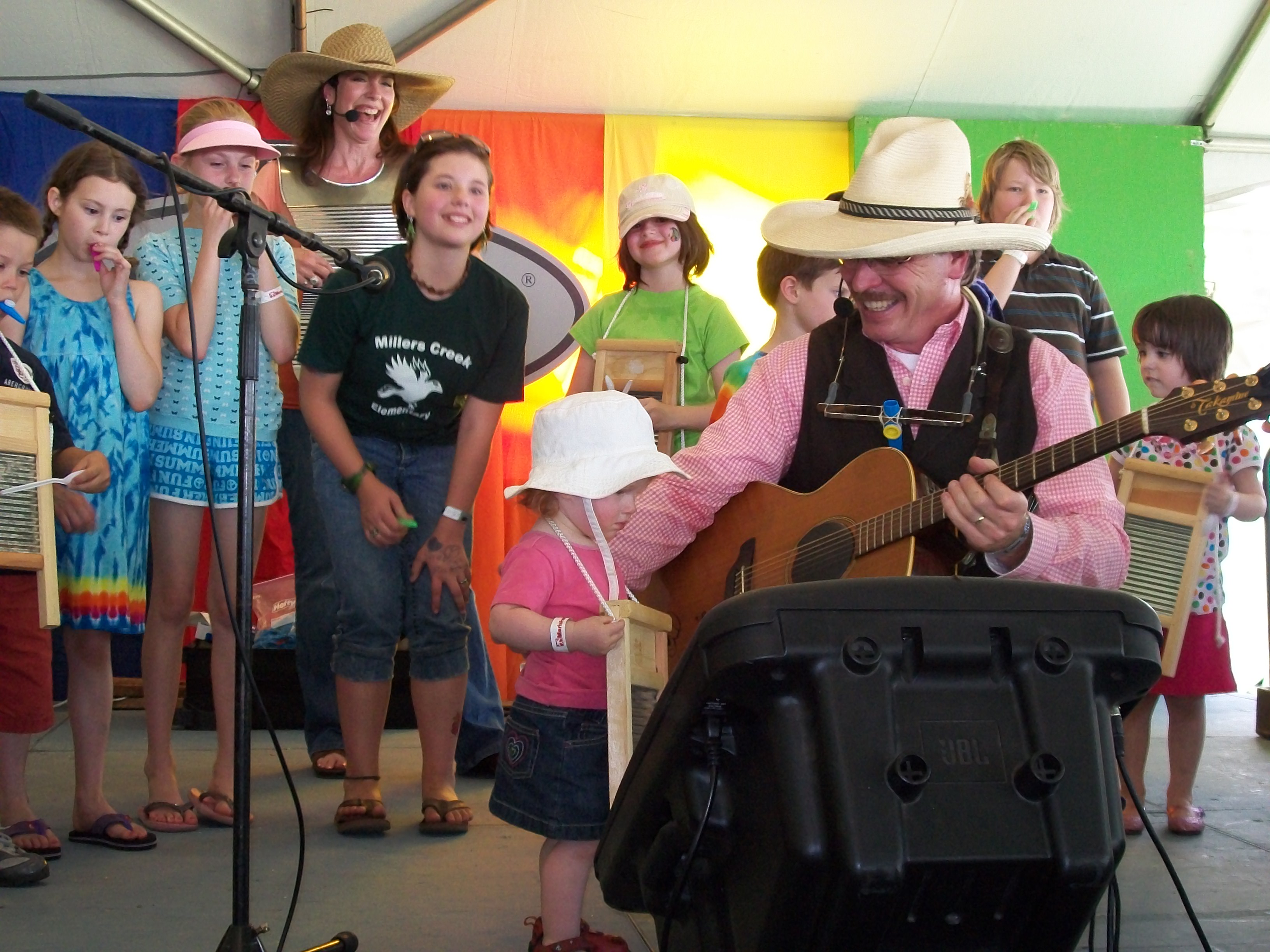 Gregg "Buffalo" Barfield is on the South Carolina  Arts Commission's list of "Approved Artist."   This means that all of his performances, workshops, outreach programs, and school residencies qualify for South Carolina Arts in Education (AIE) Grants.
Click here to find out more:

Please take time to view some of the live video below!
Here are some scenes from various concerts & workshops!